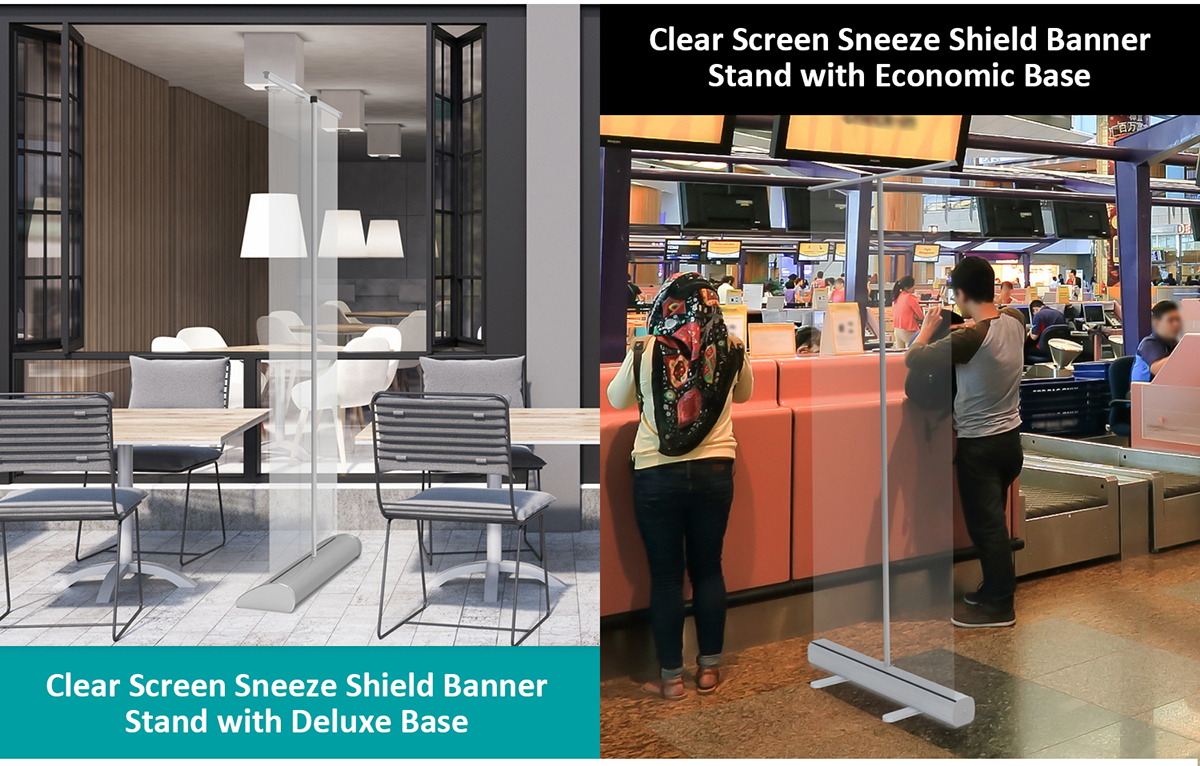 Coronavirus (COVID-19) is mainly spread through close contact and spread from person to person in respiratory droplets released when sneezing or talking. Generally, even if personal protective measures have been implemented, close interaction is inevitably required. This is a challenge for all walks of life. Can sneeze guards lower the risk index and protect guests and employees? Below we will answer this question in detail to prove that sneeze Guard can effectively reduce the spread of the virus, or even suppress it.
Is the sneeze shields effective against the virus?
1. Can sneeze guards prevent the spread of COVID-19?
Yes! Although sneeze shields have evolved in a short period of time, from the current point of view they have added additional protection against the spread of polluted respiratory droplets for all walks of life.
Conducting business in a safe environment is essential today. Signleader Display is an ideal sneeze protection barrier solution. Since the protective cover is made of aluminum tube bracket and transparent PVC, it can completely resist all splashes, including virus particles discharged through coughing and sneezing.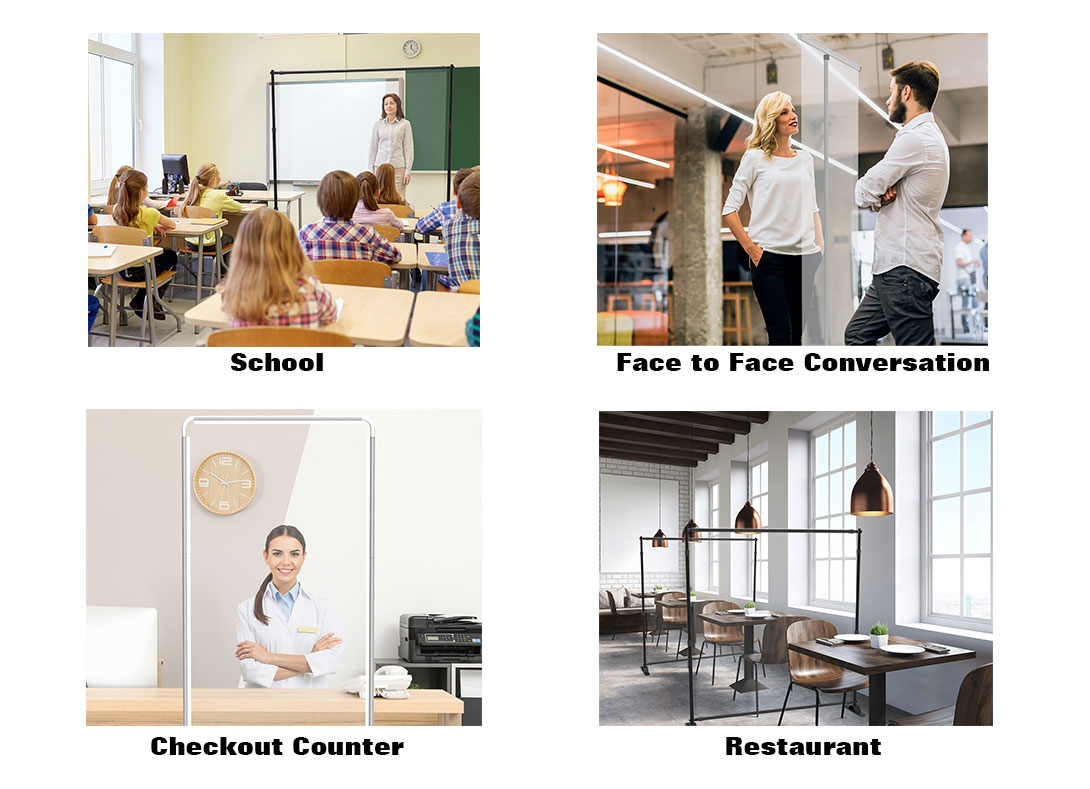 2. Can the sneeze shield prevent other types of viruses?
of course, can. In addition to the coronavirus, other viruses or bacteria can be isolated and defended. Retaining these mechanisms will protect your work environment throughout the year and resist various mechanism viruses.
3. What other does sneeze guard available?
In the past 75 years, the main purpose of these protective devices has been to protect food from airborne pollutants.
According to national health regulations, all restaurants, cafeterias, and other places in this industry must install impermeable protective covers made of glass or acrylic on food display cabinets.
4. What types of sneeze guards does Signleader Display available
* Adjustable & portable transparent sneeze guard
* Transparent screen sneeze shield
* Retractable transparent sneeze stand with an economic base
* Roll up transparent sneeze banner stand with a luxurious base
About the properties of each type of sneeze shield:
1. Adjustable & portable clear sneeze guard attributes
Black aluminum tube bracket
Transparent PVC
Adjustable to different sizes
Multiple size options
Chemical resistance and impact resistance
Alcohol disinfectant can be used to wipe the PVC barrier
Easy to install
2. Transparent screen straight sneeze shield properties
Durable aluminum interlocking tube frame
PVC transparent panel
Heavy base
3×7.5ft, 4×7.5ft kit size options
Can be ordered directly online
Buy 2 Save 10%, buy 3 up to 20% off
Suitable for any place
3. Roll up transparent sneeze banner stands
Economic base and luxury base available
31.5"×79", 33.5×79" size options
1 retractable aluminum frame, the economic basis
1pc 450 GSM/0.3mm transparent vinyl roll film
Simple and quick installation
You can buy on the website, there are volume discounts
If you have any questions about the sneeze shield, you can contact us. You can click the link below to purchase directly online.