Custom Framed Canvas
186
WA-FC-Custom
✔ Free 3D Mock-Up & Graphic Design
✔ Free Ground Shipping on Orders over $500
Estimated Delivery Date
PS: If you pick up the design and color matching service, the delivery time will be lated.
Product Details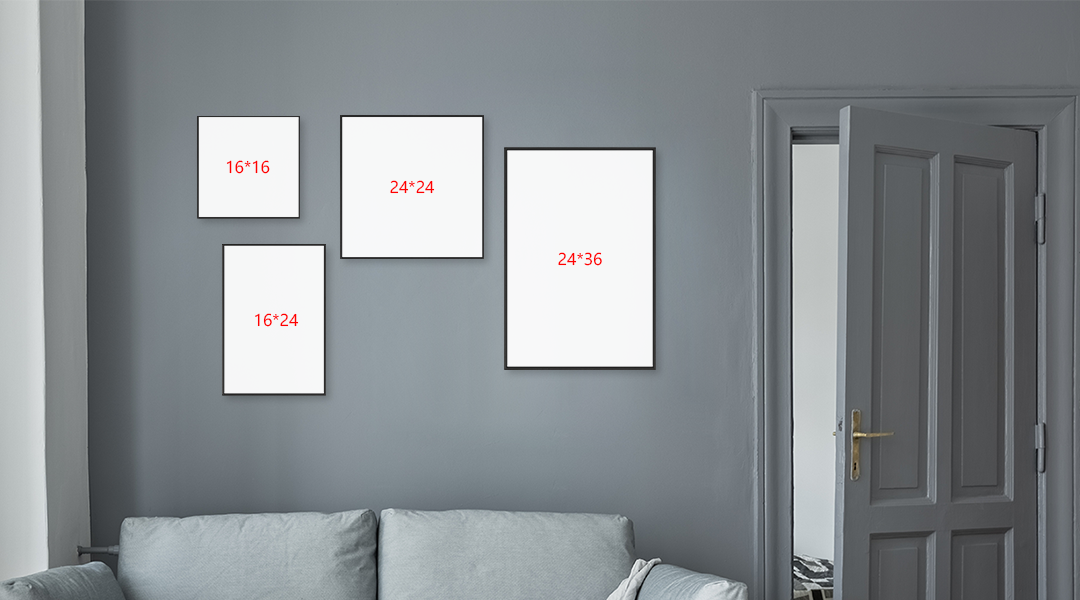 Framed canvas is a modern choice of murals, which gives canvas murals a new look. Our customized framed canvas is digitally printed on cotton blended canvas with museum-like quality. The canvas artprinted material is installed on a hard backboard and then inserted into our frame. The framed canvas print are used black, white, and hickory color frames. The depth of the eco-friendly recycled polystyrene material frame is 1.25", the surface of the frame is 0.25", and the canvas is embedded around 0.25" to maintain an elegant appearance and lightweight and ready to hang. Choose your favorite framed canvas art prints to create artwork, and get started at Sign Leader Display to customize framed canvas wall art to decorate your walls.
A great way to add depth and extra clarity to canvas printing is framed wall art. The framed canvas combines the finish of our museum standard canvas packaging, and there are a variety of color frame options. All custom framed canvas prints use very stable ink digital printing, with perfect color reproduction, and the fade resistance of the canvas can be maintained for several years. The framed canvas print can increase the durability of the product and prevent the canvas from loosening over time.
You can custom framed canvas print according to your preferences, and upload artwork directly or use our free design service to meet your canvas on demand print needs. Fast turnaround, same day canvas prints, free shipping for your purchase over US$99, order now!
There are no frequently asked questions for this product...