Custom Acrylic Prints
188
WA-AP-Custom
✔ Free 3D Mock-Up & Graphic Design
✔ Free Ground Shipping on Orders over $500
Estimated Delivery Date
PS: If you pick up the design and color matching service, the delivery time will be lated.
Product Details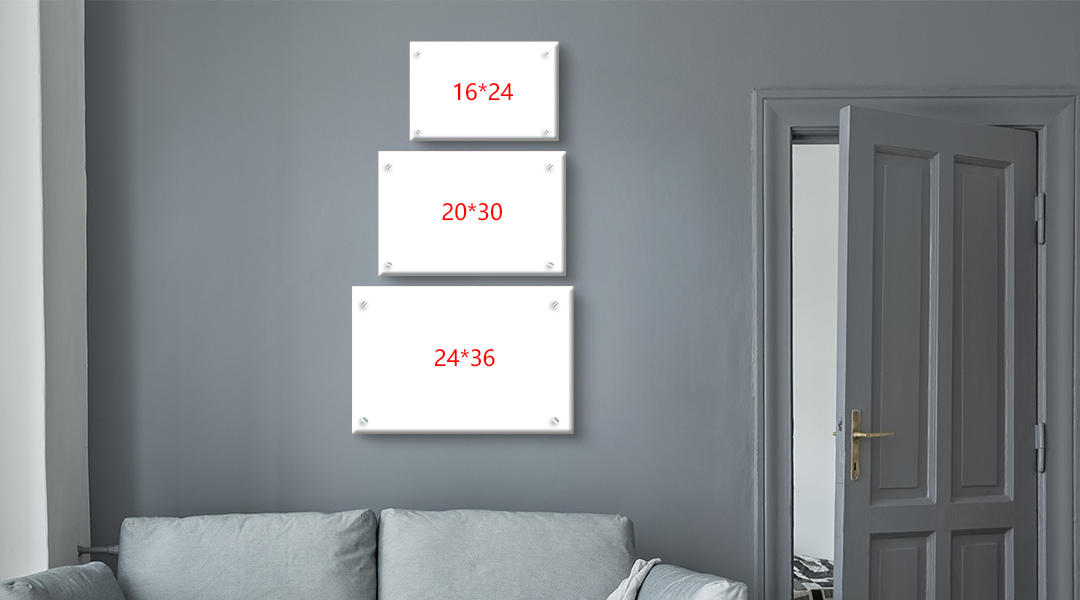 Use modern custom acrylic prints to create charming home decor. The lifelike transparent gloss vinyl print is mounted on the acrylic/plexiglass front and then backed with white vinyl to make the color more popular. The custom acrylic print kit includes clear glass vinyl print and 1" standoff hardware. The custom wall art is brought into the three-dimensional space through the separation with the wall. The light refracts museum-quality acrylic, adding vitality and depth to your photos. Waterproof and UV safe,long term indoor & outdoor use.
Let the light shine through your personalized best photos or favorite artwork with modern custom acrylic prints.
You can directly upload your favorite pictures or use our free design service to custom wall art for you. Our personalized wall art can meet your diverse custom print needs to decorate your spaces.
Fast turnaround, free shipping on purchases of US$99.00. High quality, stylish appearance, buy now!
Material:
Clear Gloss Vinyl Print and White Adhesive Vinyl Backing
1" Chrome Finished Standoff Hardware and Mounting Screws
There are no frequently asked questions for this product...