Retractable & Portable Green Screen Video Backdrop Banner Stand for Online Meeting
180
VB-BS
Retractable & Portable Green Screen Video Backdrop Banner Stand for Online Meeting
✔ Free 3D Mock-Up & Graphic Design
✔ Free Ground Shipping on Orders over $500
Estimated Delivery Date
PS: If you pick up the design and color matching service, the delivery time will be lated.
Product Details

Whether you are planning a live streaming video or a web conference, giving your live video a professional look might be exactly what you need. Create a portable & retractable green screen video backdrop banner stand suitable for business and deliver your live video with ease. Viewers will be engaged, and you will increase your credibility.
Another advantage of using a green screen video backdrop on live videos is the power to control your environment. Your real background is unpredictable. There might be Messy which can be distracting to your audience. With a green screen video backdrop roll up banner stand, you have total control of your environment. You can not only prevent distractions but, most importantly, drive your viewers' focus to what is relevant.
The green screen video backdrops play a massive role in the web conference. Whether you are a business owner, consultant, or freelancer, knowing set up a video background in live online conferencing is very important. We offer a variety of different sizes and different styles of video backdrop roll-up green screen banner stand kits to help you create professional and beautiful video backdrops to obtain the desired results.
Retractable & portable green screen banner stands are one of the simplest options for pop-up video backdrops. Green screen retractable video backdrop roll up banner stand perfect for web conferencing or virtual events. Retractable green screen video backdrop kit includes aluminum frame, tension fabric printing, and 1pc zippered oxford duffel bag.
The green screen video backdrop roll up banner stand is easy to use and can be assembled in a few minutes. It has a telescopic pole to provide maximum versatility. Because the green screen retractable video backdrop is portable and scalable, so it becomes a very popular display advertising banner & backdrop option in web seminars, online conference calls, and virtual events.
Exterior:
The wrinkle-free green tension fabric is the best backdrop for your studio or office at a reasonable price! Signleader's satin fabric material has a light-absorbing making it ideal for video and photography. Our green screen is compatible with all leading green screen software brands-including Filmora, Adobe Premier Pro, iMovie, Magix Vegas Pro, Lightworks, DaVinci, VSDC, Zoom. You also can select the white, black screen, or custom retractable video backdrop banner stand according to your personal preferences.
Installation
The installation process of the green screen retractable video backdrop is very simple, just place the metal base on the floor, and then pull the green screen out of the base. Then, clip the green screen banner to the metal bracket and crossbar to fix it in place.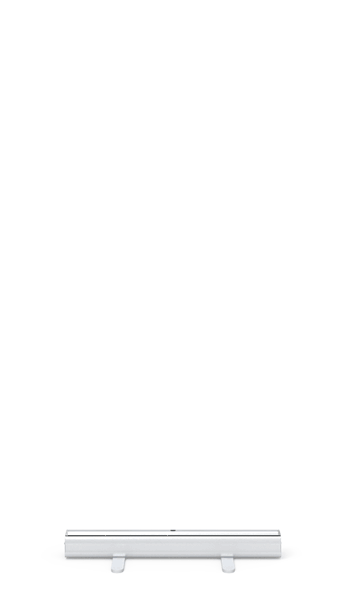 Standard Package Includes:
1pc Aluminum Frame
1pc Graphic Print
1pc Zippered Oxford Duffel Bag
WARNING: This product can expose you to chemicals including Titanium dioxide (airborne, unbound particles of respirable size), which is known to the State of California to cause cancer. For more information go to www.P65Warnings.ca.gov .

There are no frequently asked questions for this product...