Reflective Signicade A-Frame
174
SAF-R
Reflective Signicade A-Frame
✔ Free 3D Mock-Up & Graphic Design
✔ Free Ground Shipping on Orders over $500
Estimated Delivery Date
PS: If you pick up the design and color matching service, the delivery time will be lated.
Product Details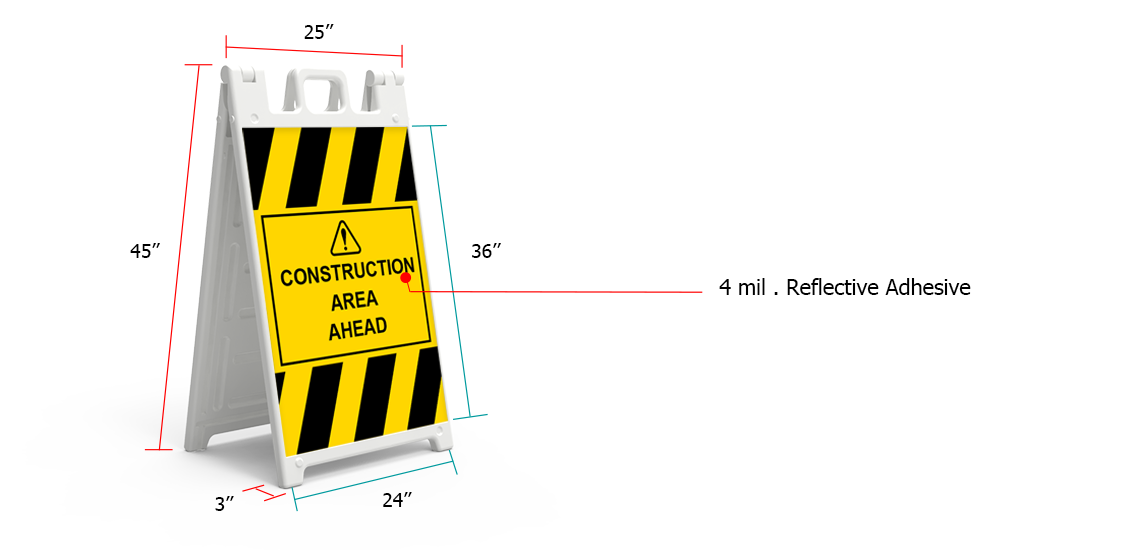 Reflective a-frame sign, day or night, this kind of eye-catching outdoor sign will convey your message. Reflective signage a-frame is portable, flexible, and durable, and has the additional advantage of 4 mils reflective adhesive, which can provide a highly reflective display.
This reflective adhesive is actually retro-reflective, which means that when light is incident on its surface, it will not be reflected back to the light source, but will propagate in multiple directions. When the luminous a-frame shines from all angles, it provides you with maximum visibility and exposure.
The heavy-duty plastic reflective a-frame is an ideal solution for sidewalk advertising. Ideal for road signs, safety, and danger signs, and can be used for any type of advertising you think of. You can upload artwork directly or use our free online design tool, or you can choose a free manual design service. Free shipping, fast turnaround, US delivery, bulk quantity discounts available, buy now!
There are no frequently asked questions for this product...