Solid Color Table Throws
58
TT-SC
✔ Free 3D Mock-Up & Graphic Design
✔ Free Ground Shipping on Orders over $500
Estimated Delivery Date
PS: If you pick up the design and color matching service, the delivery time will be lated.
Product Details
The tablecloth can be used with a table runner to match any decor. Simple and economic the solid color table throw is perfect for tradeshows, expos. job fairs and more. Set off your promotion with these Solid Color Table Throws imprint that features a vibrant, dye sublimated design ready to highlight your business! Choose a 6' or 8' foot table throw in any of our 6 color options. Table throw is four-sided for complete coverage.

Which Is Right For You?

Table Throw Color Selection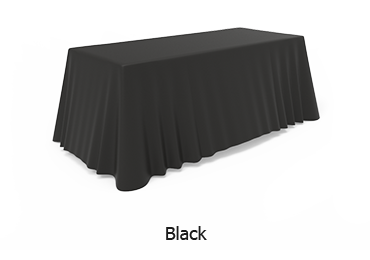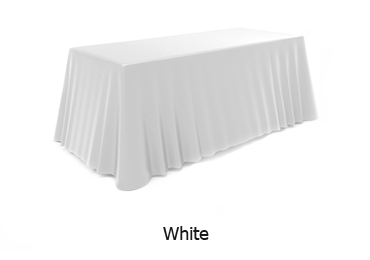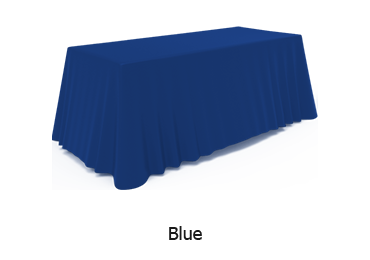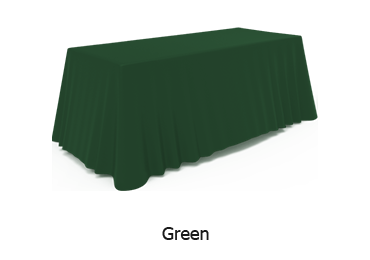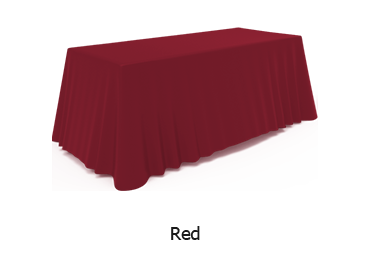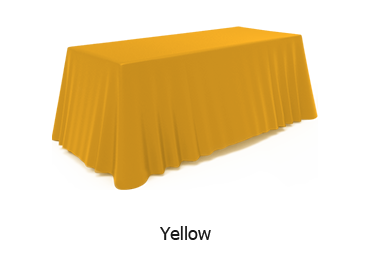 Product Material




Solid Color Table Throws Highlights
1. Material:
7 oz. Polyester Fabric
2. Colors:
White
Black
Red
Yellow
Blue
Green
3. Size:
6ft 90"" x 132""
8ft 90"" x 156""
4. Uses: Can be displayed indoors and outdoors (in calm weather conditions). Uses include: trade show display or conference tables, event check-in stations, job fairs, and seasonal displays.
5. Estimated Lifespan: 3+ years with proper placement, care, and storage.
There are no frequently asked questions for this product...